#MatteGreyRaceCar wins the ST Championship 2016
---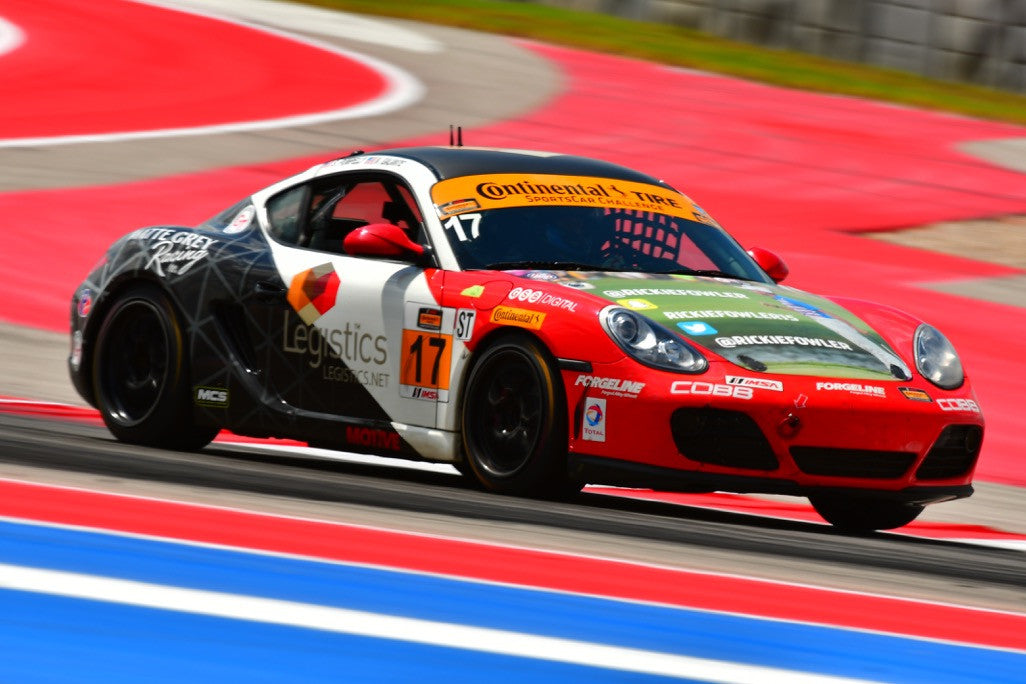 Congratulations to Nick Galante and Spencer Pumpelly for winning the Continental Tire SportsCar Challenge ST Championship Title!
Fueled by determination and a little bit of outside luck, #17 Team Legistics / RS1 / RickieFowler.com / Matte Grey Race Car (driven by Nick Galante and Spencer Pumpelly) took the first place victory and were named Continental Tire SportsCar Challenge ST Champions at Road Atlanta on Friday 9/30 in Braselton, GA.
The #MatteGreyRaceCar came into the season finale in second place, 8 ST points behind the series-leading #25 Modspace Mazda MX-5. Coming into the final race, Team Legistics had quite the hurdle to leap over in order to claim the ST Champion title. If Galante and Pumpelly wanted to claim victory, they would not only have to finish first, but have #25 qualify at 5th or lower. The co-drivers also had to be wary of #56 Porsche Cayman, who started the race in third place and 2 ST points behind them.  In order to secure the champion title, the co-drivers would have to come in ahead of #56.
Co-driver Galante qualified and started the race 11th on the ST grid, which was an improvement in comparison to their previous two races. When Pumpelly took the wheel from Galante he went back into the race in 12th place.  At this point in the race #25 worked its way into 1st position. Pumpelly was struggling to work his way through the 11 cars in front of him. Eventually he worked his way behind #56, who proved difficult to pass. After multiple laps Pumpelly was able to pass not only #56, but also race leader #25, and made it to 1st position.
Spencer was able to work #17 up to a 14 second lead ahead of #25. This lead guaranteed that #17 would win the race, but not the Championship, as #25 was in 2nd position. During the last 30 minutes of the race the unthinkable happened; #25 started to experience mechanical issues, which became fatal to the car at the 18-minute mark.  #25's engine failures ultimately led to #17's 1st position and Championship win. Pumpelly finished the race with an 11.310-second lead over second-place. This was Pumpelly's first championship win in his 15 year career.
If you missed the race last Friday it will air again Sunday, 10/09/16 on FS1 at 8am PST.